December 2017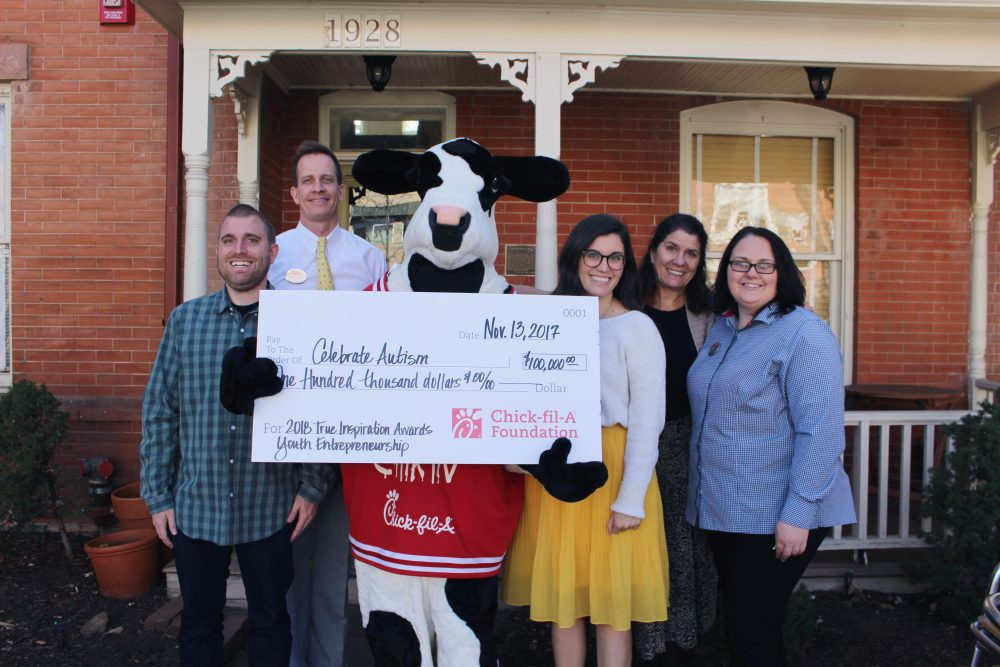 This year we were honored to receive funding from 2 new national partners, Ewing Marion Kauffman Foundation and Chick-fil-A Foundation. In October, we received word that we were chosen as a grantee of the Inclusion Open initiative. The grantees were selected after demonstrating that they have helped entrepreneurs meet challenges in areas such as developing business models, obtaining funding and building management teams. We are thrilled to be included in the incredible group of organizations working to level the playing field for entrepreneurs.
Additionally, we were surprised by the Chick-fil-A Foundation in November when they showed up with the cow, a team of people, and a giant check representing that we are the winner of the 2018 True Inspiration Award in Youth Entrepreneurship. It was truly a day to remember and we are looking forward to attending the gala in May!
These partners will allow us to grow our programs nationally in 2018. We look forward to growing our impact thanks to the support of these 2 incredible organizations. Stay tuned!
---