We're thrilled to introduce you to our newest Microgrant Recipients, Sarah Opsvig and Arturo Arias. These two entrepreneurs inspire us with their determination and drive, and we've been so excited to tell you about them and their AWESOME businesses! Here's a little bit about each of them: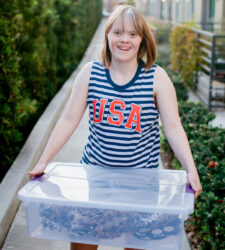 Sarah Opsvig is a spunky dog lover in Fontana, California. Her love of dogs led her to create her very own business, Pup Bites by Sarah, where she makes delicious dog treats! Not only do her treats taste amazing, but they're healthy for your pup too. "I sell homemade dog treats made with natural ingredients like peanut butter, pumpkin puree, and oats and no added sugars or preservatives," Sarah shared. You can check out Sarah's website and get a pack of treats for your own pup to try!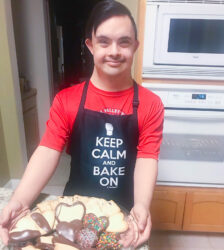 Arturo Arias is on a mission to "bake the world a better place" with his business, Arturo's Famous Bakery! Arturo lives in Clovis, California, and is known for his heart-shaped, shortbread cookies. "People like my cookies because I make them with love, they are delicious, and the price is right," he shared. Arturo plans on using his Microgrant funds to acquire a Cottage Food Bill license, baking supplies, and marketing materials to expand his business!


We are excited to work with these amazing entrepreneurs, and can't wait to see their successes! You can learn more about our other Microgrant recipients here.
---