Luis is a creative, who inspires others with his talents, hard work, and infectious personality. He is an artist, actor, filmmaker, and entrepreneur behind Epic Luis Art. We have known Luis for more than 5 years and are excited to share his incredible success!
A little about you: I began doing my art when I was 5 – I wrote on the walls, and then I went to classes and learned to draw on paper and it was inspiring. I love movies and I am currently studying filmmaking at Moorpark College.
It feels like a hero's journey… like a victory when I get to pursue my talents.
How did you get interested in making movies?
At first, when I saw movies I had subtitles and I began pausing them and writing my scenes. I also love horror movies and I created a green screen to shoot my own films, using my favorite characters and creating stories for them.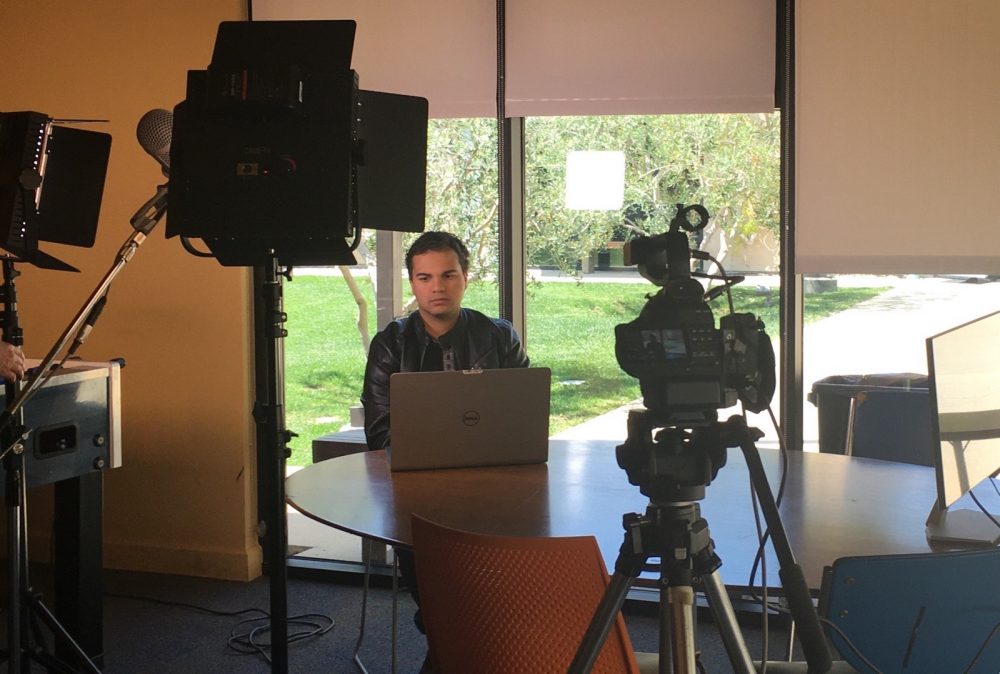 During the pandemic, I have started creating YouTube videos to show autistic kids how to do art projects when they are bored at home in quarantine. (BONUS: the videos are in Spanish!)
What did you learn from The Spark Program?
I learned how to communicate with customers, grow my networking, and find an investor. I also learned how to expand my business and market my art and films. I am less nervous to talk to people because of The Spark Program. (Luis participated in the Celebrate EDU Spark Pilot Program 2014 & Spark Create through the Arc of Ventura County in 2019).
Who is in your Support Network?
Mom-my business partner, Dad-investor, Celebrate EDU, The Art of Autism & Keri Bowers.
What are your goals for the future?
I want to make my own movies with professional actors. I love networking with the crew and cast members. I would like to blow my family & friend's minds with my movies!!