This holiday season, join Celebrate EDU by donating to our Celebrate the Season campaign. Watch now to see how your gift will help self-advocates with disabilities create more meaningful lives.
Every dollar given goes directly to providing entrepreneurial education to self-advocates with disabilities. Last year our holiday fundraiser allowed us to do the following: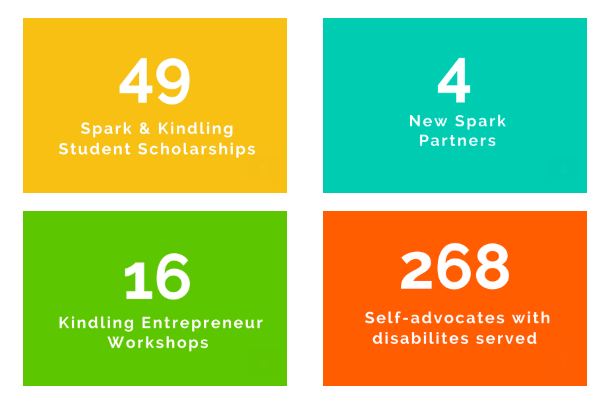 We are grateful for all who have helped us on our mission to change lives. Your gift will help us make an even bigger impact in 2018!
---