March has been an important month for the disability community since 1987, when President Reagan signed a Presidential proclamation declaring it 'National Developmental Disabilities Awareness Month'. After decades of advocacy and grassroot efforts, this was a major milestone that helped bring attention to the needs and potential of people with developmental disabilities. Since that time, several key pieces of legislation have passed, including the 1990 Americans with Disabilities Act which prohibits discrimination against people with disabilities in all aspects of life including, employment, housing, transportation, and government services.


More than 6 million Americans, including 1 in 6 children between the ages of three and seventeen have one or more developmental disabilities.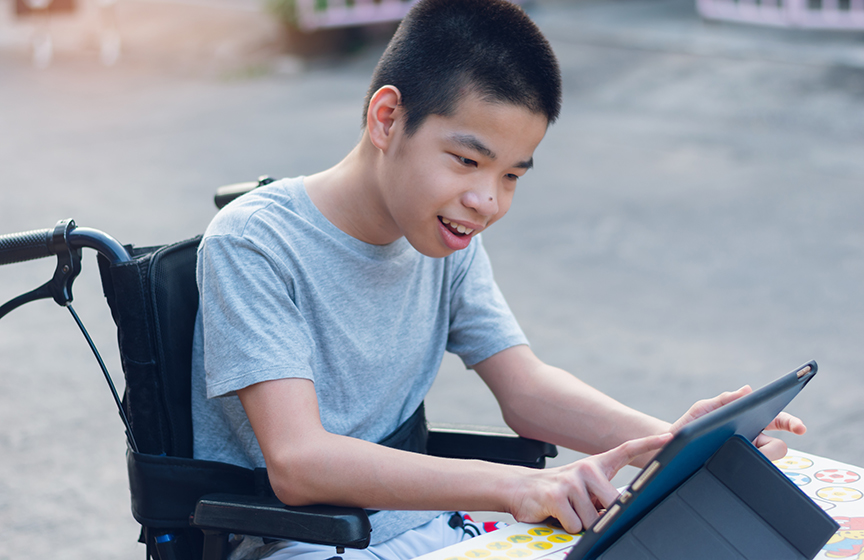 The progress made since 1987 has helped improve the quality of life for people with DD, but there is much more to be done. Currently, the unemployment rate for people with disabilities is 84% and the traditional model of employment doesn't always take into account a person's strengths or interests. Research shows that self-employment is often a great fit for this community.

Celebrate EDU is on a mission to disrupt the norm. We believe that every person should have a chance to find a job that matches their strengths and passions. March is a time to celebrate the progress that has been made, and it's also the perfect time to learn more about developmental disabilities and the work that still needs to be done.
Here are a few ways for you to support people with developmental disabilities:

Support Disability-Owned Businesses
Shop small and support neurodiverse entrepreneurs, artisans, and crafters by purchasing from disability-owned businesses. Read about our inspiring students and purchase directly from them or shop online at One For All Gifts, a unique boutique that sells items exclusively made by entrepreneurs with disabilities.
Learn more about the history of Developmental Disabilities in the U.S.
Disability rights and legislation have come a far way over the past 50 years, but we're not done yet! One of the best ways to help create a more inclusive future is by learning more about the past. Check out this article to learn more about the disability rights movement.

Become a Trailblazer
Make a bigger impact on the lives of people with developmental disabilities by giving monthly to Celebrate EDU. Every dollar goes directly to providing people with disabilities access to entrepreneurship education. Become a Trailblazer today!
---