Celebrate EDU Programs: Spark 2014 & Kindling 2016
Brent was the very first student to participate in The Spark Program (he has gone through the curriculum more times than we can count). He was the inspiration for Celebrate EDU and his entrepreneurial journey is the definition of awesome. He sat down with our team member Melissa Nieber and shared his journey with her.
Tell me a little bit about yourself and how you got started:
My name is Brent Anderson. I am a person with autism, I'm an entrepreneur, public speaker and humor aficionado. How I got started was I tried to get a lot of different jobs, but I never got any interviews. Eventually, I got a job coach that convinced a grocery store manager to hire me and I worked there for 6 months and I hated it very much. So much, that my mother and I decided to work together to write a book called Unintentional Humor and eventually I got to become a public speaker.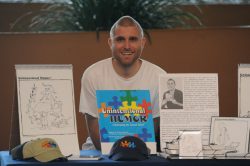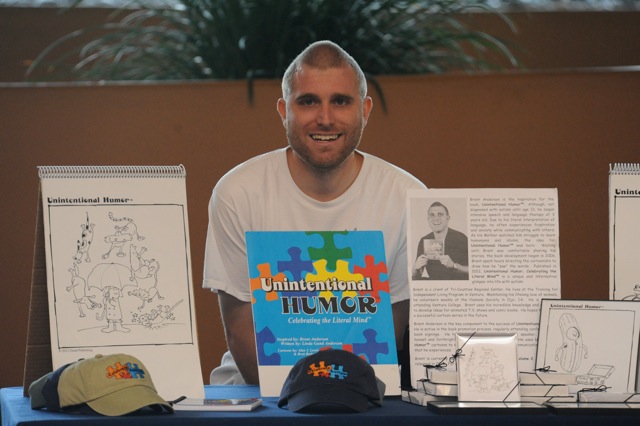 Tell me what your book is about:
My book is about how I take language very literally so it shows in the form of cartoons and short stories what I thought when I heard different things like idioms, homophones, and slang and what I thought it meant when I heard it for the first time. I described to my artist what I saw in my head and then he drew it out.
What is your presentation about?
My presentation is about why it is important to explain things to people with disabilities and also why humor is important and how it changes as you grow.
How long have you been doing this?
About 6 years or so.
How do you describe yourself as an entrepreneur?
I am a person who is trying to make a positive difference in the world. By showing that communication differences and challenges and having autism do not have to be a bad thing. They can be a good thing if you put in the effort to make it a positive thing. I hope to increase understanding and acceptance of communication differences and learning differences so that people will be more accepting of it and to make the world a more positive place.
What made you decide to do your own thing, be an entrepreneur?
Because the traditional form of employment did not work for me. And back then, I thought that the only thing I could do was traditional employment. When I learned that I could start my own business and do something I was passionate about in my own way, I was really happy about that, and I have never been happier.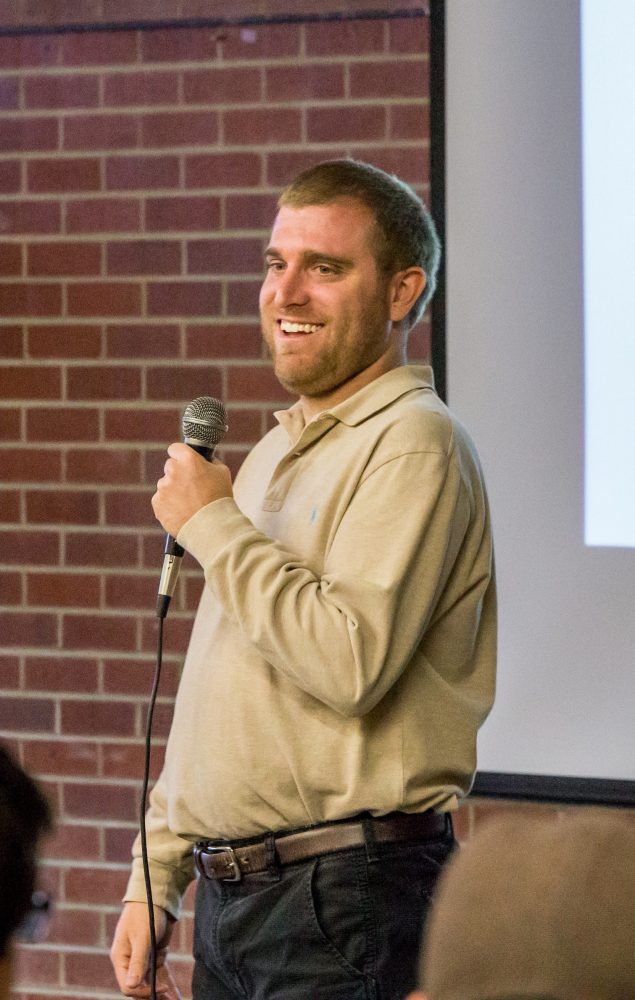 You went through The Spark Program to help you with your business. Can you tell us more about that?
I learned quite a lot of things that I didn't know about business, like competitive advantages, why competitors are important, how to manage profits, prices and revenue. I eventually learned to develop my fees for speaking engagements and how that compares to my competitors. I decided to make my prices more affordable than my competitors.
What was it like going through the Spark Program:
It was very simple, easy to understand, and helpful that I could go back and go over things that I was learning. The curriculum was very easy to use, and broken down into easy ways to understand.
What advice do you have for someone that is interested in entrepreneurship?
My advice would be to try to find something that you are passionate about and find a way to make a career out of it. If you love what you are doing for work then it doesn't really feel like work and therefore it is satisfying for you to do your job because it doesn't feel like you are working but rather doing something that you love and sharing it with other people.
What is the most challenging part of being an entrepreneur?
Staying motivated to keep it up. It takes a while for your business to really take off and also when you start out you don't make much money. You have to be patient, because it is not a quick process to get where you want to be as an entrepreneur.
Do you run this business on your own?
I have a Support Network. My strongest supporters are my mother and my sister, but I also have staff members and other people who help me out when I need it.
To buy one of Brent's books, hire him as a speaker, or to read more about what he's up to visit his website, like his Facebook page, or follow him on Twitter.