Celebrate EDU Program: Spark 2015
We met Sophia in the Spring of 2015, she was one of our very first Spark Program students. We caught up with her to see what she's been working on recently and to learn more about her YouTube channel.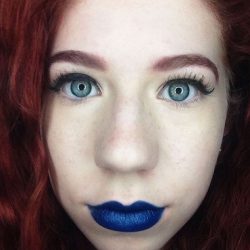 Tell us a bit about yourself and how you got started:
I am a make-up artist. I started when I was 10 or 11, I was in 5th grade and struggled with a lot of bullying because I was the only kid in my school with autism. So that was really hard, and make-up was an escape from that because it was one of the only art forms the really worked for me. If I was having a bad day I could watch make-up tutorials on YouTube. I found YouTube as an outlet for me to share my work.
How long have you been working on your business?
5 years
How would you describe yourself as an entrepreneur?
I teach people how to feel beautiful.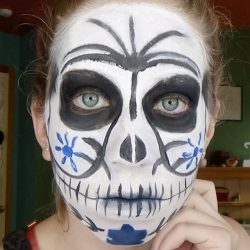 What made you decide to be an entrepreneur?
I always remember wanting to start some sort of business because it sounded fun to me. I remember being in elementary school and wanting to start a day spa. I got like 5 friends together to try to start a day spa, but it never happened. My mom's side of the family are all business owners and entrepreneurs. We have a family member who works for QVC and she has invented so many things, her name is Marcy McKenna.
What do you like about being an entrepreneur?
Being my own boss is so wonderful.
"I'm pretty lucky to have my obsession be something that I can turn into a career."
Tell us about your experience in The Spark Program:
We had to basically pick out something that we wanted to turn into a business, which was really easy for me. Every day we would watch a new video on the Celebrate EDU site, which were very helpful, and we had to do so much research.
What did you learn in The Spark Program?
Some of the other things that I want to accomplish is starting my own makeup line. I just thought that I was going to charge what it costs for me to make it but I learned that I wouldn't get any benefit from that. Also, learning about who my customers were and the demographics of the customers.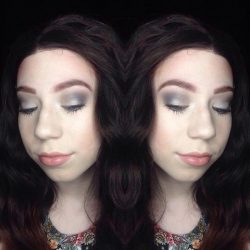 How are you using what you learned from The Spark Program now?
I use the format I was taught to send emails to companies I would like to work with or if I want to email another artist to possibly collaborate.
What advice do you have for someone interested in entrepreneurship?
If someone is interested in entrepreneurship I would recommend a couple things. The Spark Program is a great resource but it is not essential. You can teach a lot of the stuff in the program yourself. It will take longer and it will be a lot harder but if you are someone who likes to teach yourself, do it! And the most important thing I can say is that social media is so important to get out there. Millions of people are on social media every day and there is a following for everyone.
Be sure to stay up-to-date with Sophia by subscribing to her YouTube channel and following her on Instagram and Twitter.
Learn More About The Spark Program