Grace Key is a force to be reckoned with; standing only 4 feet 8 inches, she is the definition of "big things come in small packages"! Born and raised in Georgia, Grace is known for her bright personality, incredible kindness, and love of University of Georgia football.
Grace always wanted to be an entrepreneur and has found overwhelming success since launching her business, Candidly Kind in 2018 with co-founder and mom, Carrie Key. Grace loves writing, drawing, and painting, and uses these talents to create the inspirational designs Candidly Kind is known for.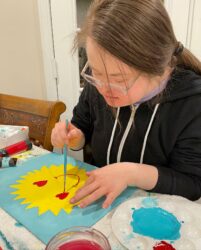 Her unique artwork is available on shirts, tote bags, hats, and more. "When Grace had a desire to start her own fashion line, using her art and "catchphrases" was a perfect fit," Carrie said. "Hey, Party People" is one of our favorites!
Although business is booming now, Grace is no stranger to adversity.  She experienced bullying while in high school and was initially excluded from performing with her school's cheerleading team. This experience left Grace more determined than ever to inspire people to believe in themselves and be kind to others.
Grace hopes her artistic creations will remind everyone to live with authenticity, act with love, and treat everyone you meet with an open heart. -Carrie Key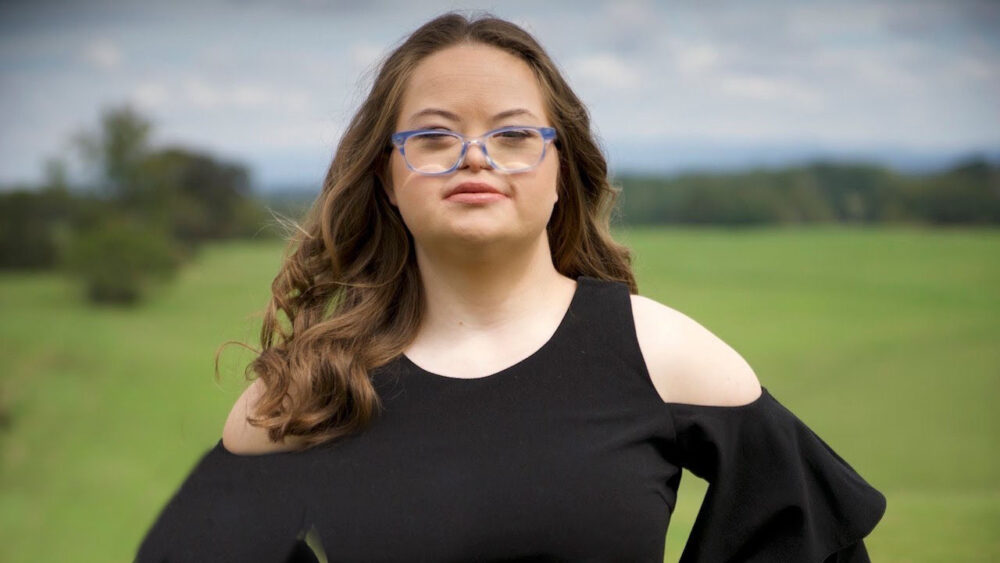 Her advocacy efforts extend far beyond the work she does with Candidly Kind. In 2020, Grace was "discovered" by several brands including FabFitFun and Urban Decay Cosmetics. These brands hired her as a model for their marketing campaigns. She also recently produced a groundbreaking Delta Spirit music video with director Michael Parks Randa starring two amazing actors with Down Syndrome, Zack Gottsagen of Peanut Butter Falcon and Jamie Brewer of American Horror Story. The music video premiered at the 2022 SXSW Conference and was created to send a clear message to the music industry: inclusion matters.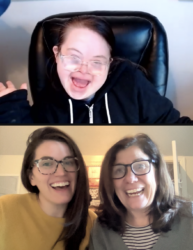 As if all that advocacy work wasn't enough, Grace also joined the Celebrate EDU Board of Directors and has participated in multiple Celebrate EDU classes over the past several months. "I learned about providing great customer service and how markups work. I also learned my business stands out because I hand paint my own designs," she shared.
Grace Key is a beacon of light in our world and is an incredible role model for others. The sky is truly the limit for her!