Hannah Paslak is determined to turn the devastating loss of her vision into something positive. Although she had never thought of it before, starting her own business has become a way to keep her mind off of her health issues and has become a passion that she loves.
Hannah, who is 29, lives in Manteca, California and is the owner of Hannah's Vision, a fashion business that creates custom tie-dyed products. The name of the business carries special meaning for Hannah.
"Having my business keeps my mind off of being legally blind. The dark colors of tie-dye are one of the things that I can see."
"I love having my own business. I am definitely an inspiration to others.
Over the past 6 months, Hannah has participated in multiple Celebrate EDU classes where she gained the skills to start her tie-dye apparel business. She sells custom tie-dyed items such as scrunchies, socks, t-shirts, and her bestselling face masks.
"I [like] doing masks because it helps people [stay safe from] COVID," she adds. What a great way to turn the challenges of the pandemic into a positive way to support others!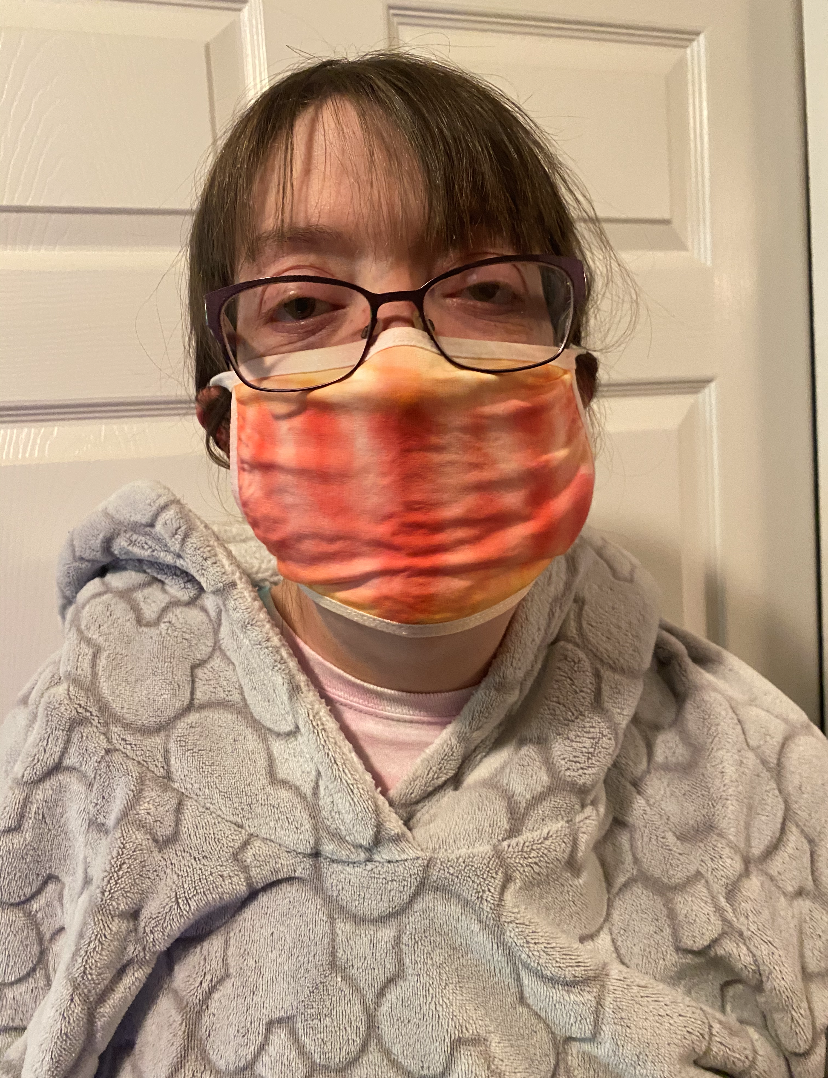 Hannah's Vision customers can request specific colors on their items and she dyes their product by hand. She sells locally and can also ship tie-dyed items to customers across the country. Her main marketing channels are currently Facebook and Instagram.
"Through my Celebrate EDU classes, I have learned a lot about myself-specifically that I am happy and caring. I have also learned about customers, revenue, and other parts of business ownership." Hannah shares that Celebrate EDU classes have given her a positive outlook on her future. "I love it!"
Hannah's goals for her business include selling more products and building a website where she can sell her products. Her advice for other self-advocates who want to start a business –
"Don't give up." If you can dream it, you can do it!"
"I love having my own business. I am definitely an inspiration to others." We are so impressed by your can-do spirit, Hannah! You are an inspiration to us all!