Few people are as talented at taking inspiration from their surroundings and creating awesome works of art as Keegan McCarthy! An incredible artist from Long Beach, New York, Keegan has a natural eye for vibrant colors and wants to share his artwork with the world.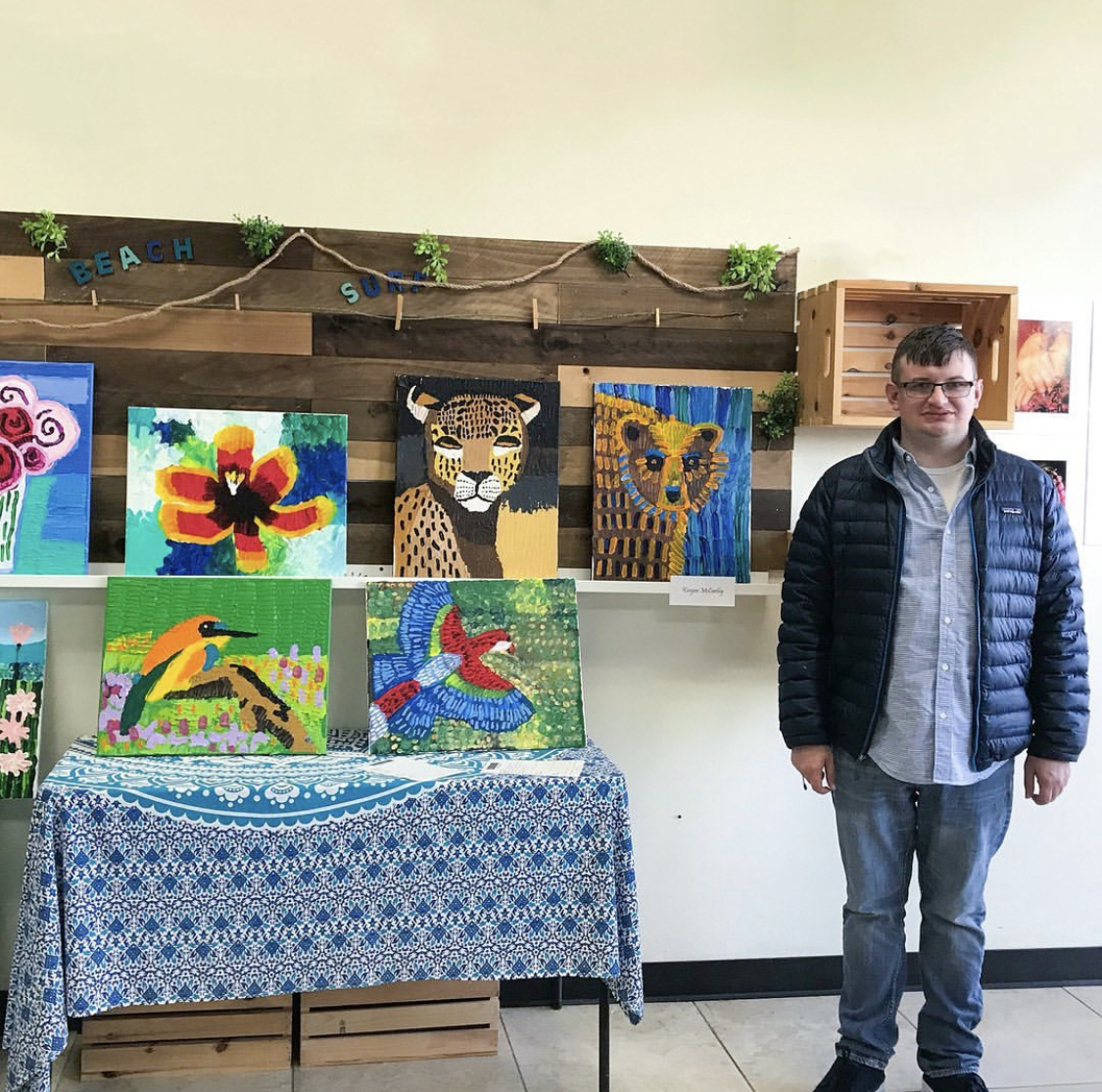 Keegan is a successful artist and entrepreneur today, so you might be surprised to learn he only began painting 4 ½ years ago. After trying out painting at his local community center he was hooked, and it wasn't long before this new hobby became a passion.
In the short span of time since he first picked up his paintbrush he started his business, Keegan's Art Korner, and has been featured in several art exhibits including those at the Long Beach City Hall and Long Beach Arts Council!  
A self-made man, Keegan has worked hard for everything he's accomplished. Growing up with autism he faced his fair share of challenges, but he never let those challenges dim his spark. While communicating with others can be difficult at times, his art has become a bridge to connect with people and express himself in meaningful ways.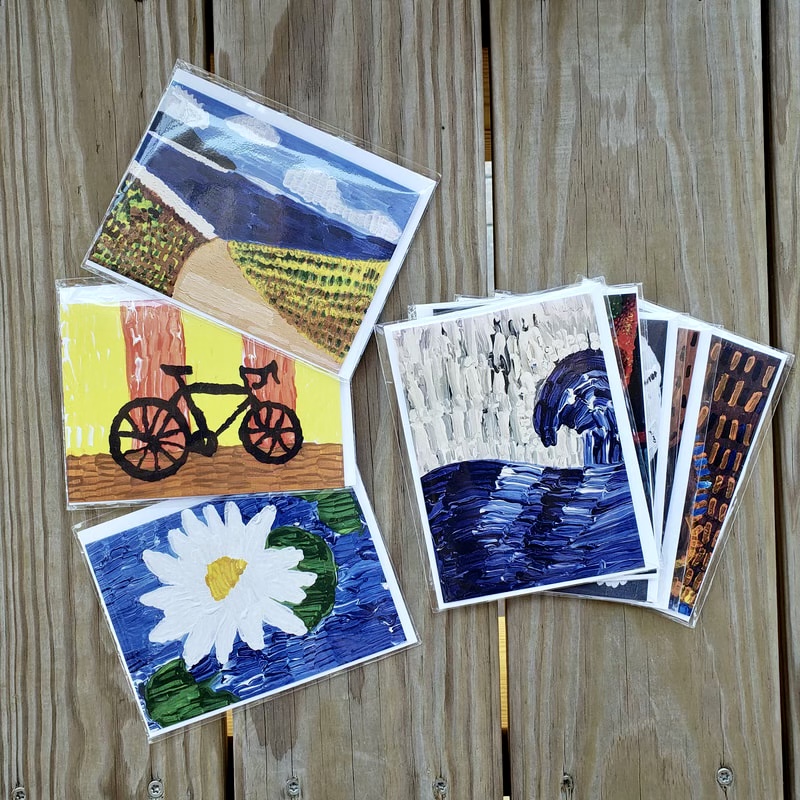 Turning his passion for art into a business has given Keegan joy and a sense of purpose. He creates one-of-a-kind paintings and turns them into awesome greeting cards and tote bags for customers to purchase.
"I love painting animals, landscapes, and still life," he shared.  One of our personal favorites is his Lily Pad greeting card. He also offers fun, limited edition collections around holidays like Halloween and Thanksgiving.
I am very passionate about my art. Operating my business gives me a sense of purpose. I can create my art and share it with the world!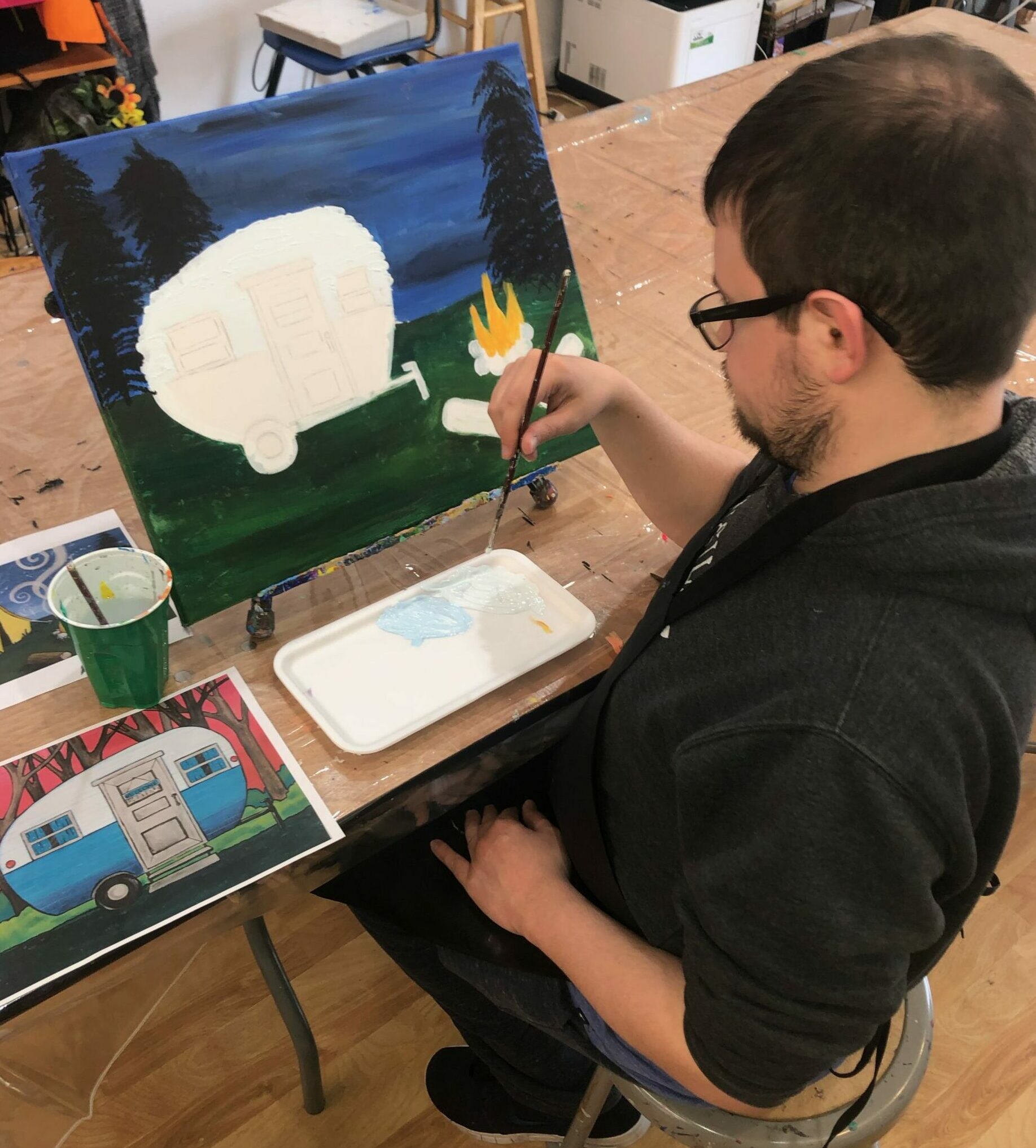 Over the past year, Keegan has taken several Celebrate EDU classes, including Start a Business, that helped him take his business to the next level. Not only did he learn more about himself, but also about his customers, competitive advantage, and revenue.
His commitment and determination to his business paid off in a big way as he received a Celebrate EDU Microgrant last summer! He's continued to expand his business and recently upgraded his website so that customers can buy his products online. His next goal? Creating an organized workspace in his house where he can paint, package, and ship products!

The future looks bright for Keegan and we know he can do anything he sets his mind to! To see more of Keegan's work, visit his website or connect with him on Instagram at KeegansArtKorner.